WELCOME TO THE LA BRACE CENTER
The term Scoliosis comes from a Greek word that means "crookedness" or "curve" and is a condition in which the spine is bending away from its normal alignment in a 3-dimensional manner. Left untreated, it can get worse and can eventually lead to other more serious problems. Studies have shown that, in most cases, scoliosis is most effectively treated with hyper-corrective asymmetrical rigid back braces.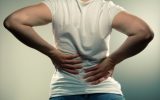 Prior to the LA BraceTM, scoliosis braces made in the U.S. were either symmetrical Boston modules or custom to cast braces. Gez Bowman designed The LA BraceTM after recognizing a need for a scientific and consistent method to produce an asymmetrical Cheneau type hyper-corrective scoliosis brace
Computer Aided Design (CAD) technology provides for consistency in modeling but is still limited by inefficiencies in the method of scaling to the computer model to the patients dimensions (data acquisition). While trying the different methods and finding various problems with the existing standard data acquisition systems, patterns were beginning to emerge in the dimensions of adolescents. After a thorough review, Gez began developing algorithms to predict the dimensions and shape of each individual. The resulting algorithms were fine tuned and ended up proving to be a more robust and more accurate data acquisition system. This new revolutionary system was named Algorithm Generated Predictions (AGP) and is the proprietary data acquisition system of The LA Brace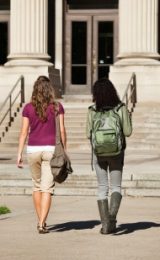 In 2009, The LA BraceTM was further refined to improve the force application, align the brace with Schroth 3-dimensional treatment and introduce the new unique 2-brace system.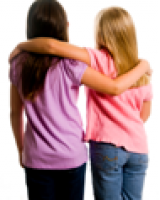 Now, in 2010, we have created The LA Brace Center in Los Angeles County, dedicated to the provision of The LA Brace TM and to working with patients, families, Schroth therapists and physicians to provide the finest conservative treatment available and ensure the best possible conservative treatment outcomes for scoliosis.
"Thank you for all of your help this year!!! We are so glad that Beatriz told us about you and that you are not tooooo far away. Jay likes you too, so that makes our trips a pleasure"
"The orthopedist seemed very pleased with the x-ray results. It appears the brace is already having an influence on her curvature"
"Thank you for helping this tough process run so much easier and smoother. Your professionalism, kindness, and expertise are much appreciated"
"I just wanted to thank you again for going that extra mile anf getting our son an effective brace. Its nice to know there are people in the world willing to make the extra effort to help others. Thanks again"